Good food, Pure & Simple!
• The Taste of Encounter •
• El sabor del encuentro •
Discover the unique flavors and quality of
Oldfood
®
and explore our culinary collections. We are providers of the best plant-based condiments and cooking supplements. When you need top-rated cuisine products, then
Oldfood
®
is the perfect place for you. If you're looking for high-quality goods and a reliable provisioner, then Shell General Products has everything you need.
Oldfood® was founded with the bold commitment to provide only natural and healthy food products. Our pursuit of purity not only benefits the lives of our customers, but also enriches every life we touch from source to you.
Tenemos una historia que contar sobre el modesto comienzo de nuestra empresa, Oldfood® SGP Int'l, la empresa dedicada a la elaboración de alimentos nutritivos y saludables te invita a conocer sus línea de productos.
Empecemos...
TASTE, FLAVORS & THE SCIENCE OF NEUROGASTRONOMY
Except for salt, fats, acids, and the heat of spices, somewhere between 75 and 95% of what we commonly think of as taste actually comes from the sense of smell, as well as visual appearance, expectations, and even memory.
Neurogastronomy is the study of the brain's behavior on flavor, and eating is the most multi-sensory of all our experiences, from the sound of crunching to the smell. About 75 to 95 percent of what we call taste is really coming from the sensory of the so-called olfactory. When we perceive the flavors of food it really feels like the experience is there in your gustatory cortex, in fact, it's only your brain kind of playing tricks on you!
Together with the taste that we experience, all of these cues and signals gather and get brought together into the tastebuds clusters of our mouths.
You might think of it as an illusion, some might call it cerebral trickery, but for us at
Oldfood
®
, neurogastronomy science is giving us useful insights to help reduce sugar, salt, and fats in order to create sustainable and healthy food culture.
LEVANT'S CLASSIC HOT CHILI SALSA DE TIGRIS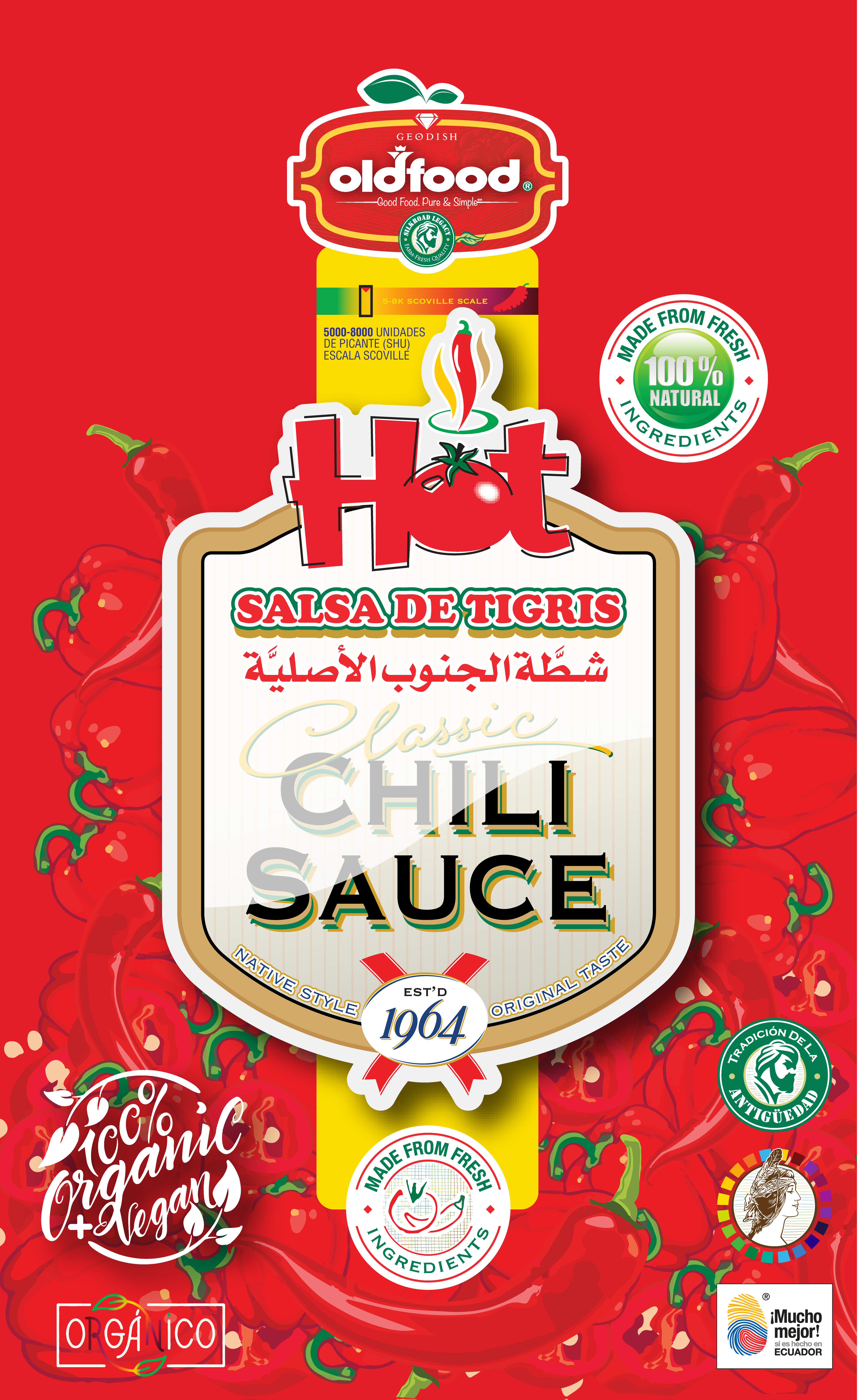 Scientists say:

"HOT CHILI PEPPERS SHOULD BE A DIET STAPLE."
THE ORIGINAL TIGRIS HOT CHILI SAUCE
Hot peppers pack some impressive science-backed health benefits. So, enjoy the kick it gives your food since hot chili peppers sauce capsaicin boasts bioactive components that can lead to so many powerful health outcomes if eaten frequently but moderately. That includes lowering overweight obesity, as well as decreasing the risk of cancer, heart and respiratory ailments due to the anti-inflammatory and other properties found in its ingredients, as well as in other integral natural nutrients.
"9 Chilli Health Facts You Didn't Know... Probably!"
—See video and learn more in the
PRODUCTS SECTION.
Economical Stand-Up Pouches and Sachets:
20g up to 750g + Family-Packs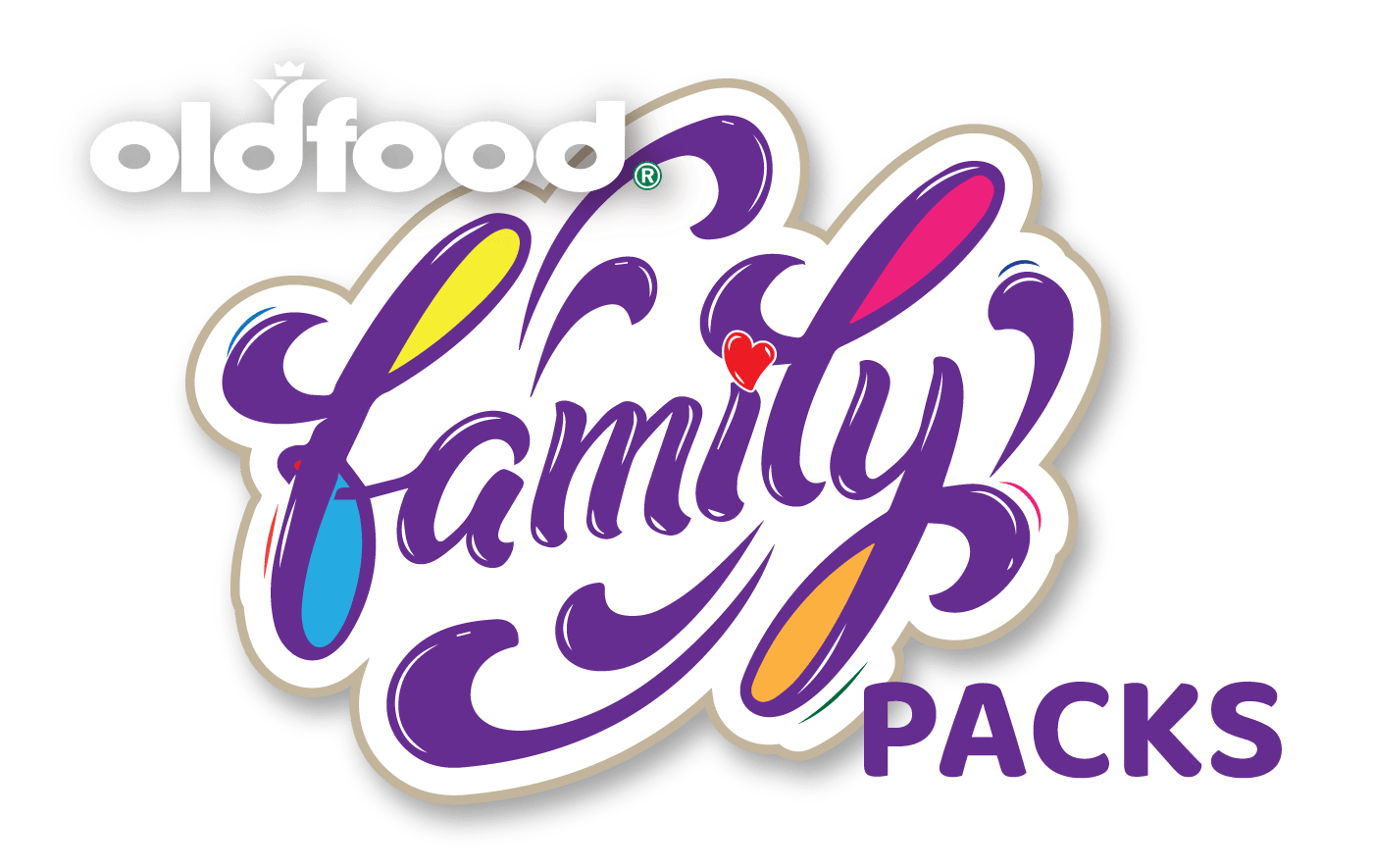 NOTE:
Premium glass bottles and high-quality shatterproof transparent squeeze PP/EVOH plastic bottles are available upon request by Distributor(s) and SGP's Agents for any given market.
Balsamic Cardamom oil for instant use in food and drinks. Water soluble. Cardamom is a close relative of Ginger and is known as an exotic and expensive cooking spice, and for being beneficial to the digestive system in a variety of ways. So, enjoy the essence and benefits of the natural Cardamom seed in its purest extracted compact form.
For that rich unique twist, use the organic freshly-squeezed
Oldfood
®
Cardamom Oil
in your food and beverages as a substitute for perishable cardamoms that are liable to dry up and deteriorate over time.
What's Cardamom Oil? - Click Here...
Our sauces add uniquely unforgettable flavors that elevate everything from steaks to flavorful burgers and exciting breakfast items. The distinctive flavors are synonymous with the class that everyone loves about Oldfood's products.

Great meals start with the right ingredients. SGP is a locally trusted producer of delicious edibles. Providing high quality, great taste, and nutrition for all eating occasions whether at home, in restaurants or on the go.

Discover the possibilities.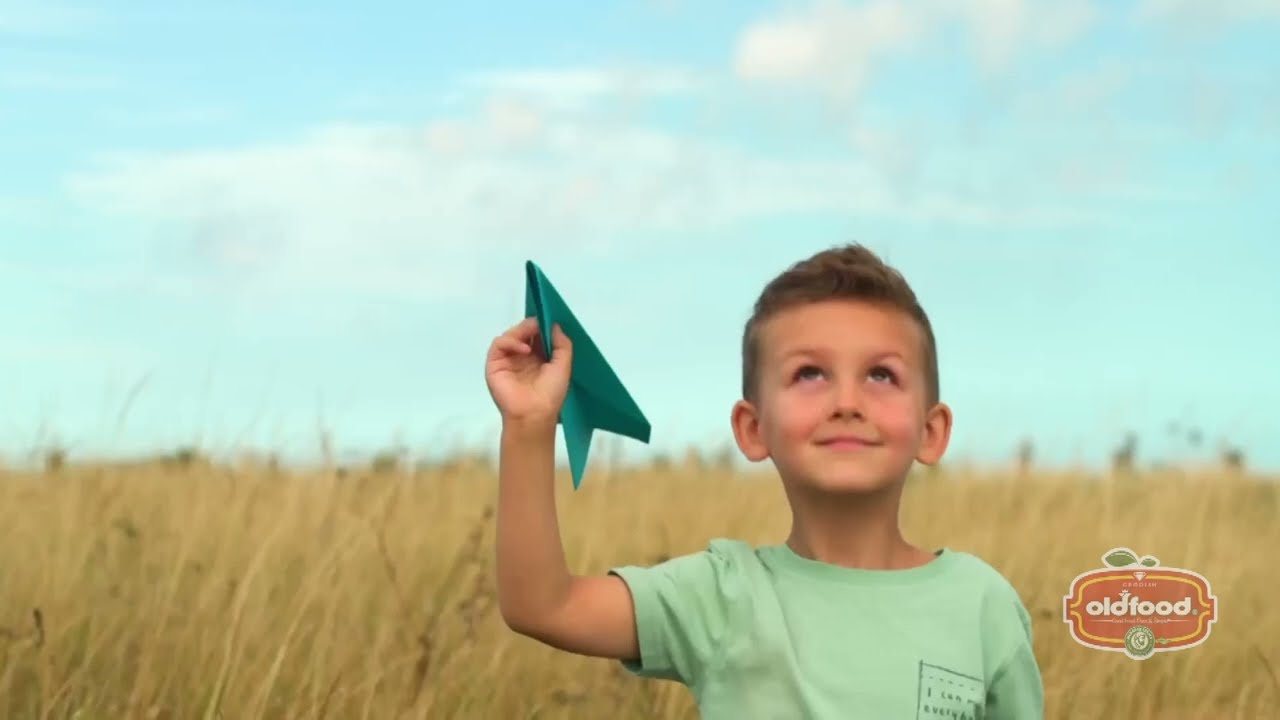 Send to receive news and updates